EUYT

Quality - Transparency - Integrity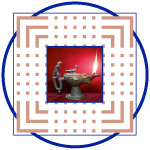 Welcome to the European Union
for Yoga Teachers and Yoga Therapists EUYT
Mission and Vision
EUYT is the meeting place and forum for yoga teachers and yoga therapists in Europe who share an interest in authentic yoga and yoga therapy.

EUYT promotes the establishment of yoga as a recognized therapy and supports the implementation of research projects and the utilization of information and research results in the area of yoga and health. EUYT contributes to the promotion of individual, regional and global health.
The overall objective of the union is to promote physical, mental, spiritual and social health. This refers to both health promotion and prevention through Yoga in different fields and client groups as well as the therapeutic application for patients.

EUYT is committed to the highest quality standards in yoga and yoga therapy and has developed appropriate concepts, procedures and indicators of quality management. These reflect on the one hand the ethical guidelines of the Union. On the other hand EUYT sets standards for the further education of yoga teachers to become yoga therapists, where expertise, social and therapeutic skills and integrity are equally important.

EUYT advises its members and represents their vocational interests before authorities and institutions. Members of EUYT are committed to ensure that the objectives of the union are actively implemented and to support each other in benefiting yoga.

EUYT maintains contacts and works with institutions, universities and other organizations at the international level.
EUYT respects all major yoga traditions and is politically and religiously independent.
Last Update October 2023